Therapy Blog for Orem, Spanish Fork & South Jordan
Couples Counseling: Holiday Season Stress
Couples Counseling: Advice for Decreasing Holiday Season Marriage Stress
You might be surprised to learn that the holidays are a common reason people seek therapy, especially couples counseling! In fact, research has shown that if you have a mental illness, you are likely to experience more stress during the holiday season (Source). That extra stress can make maintaining a happy marriage seem nearly impossible.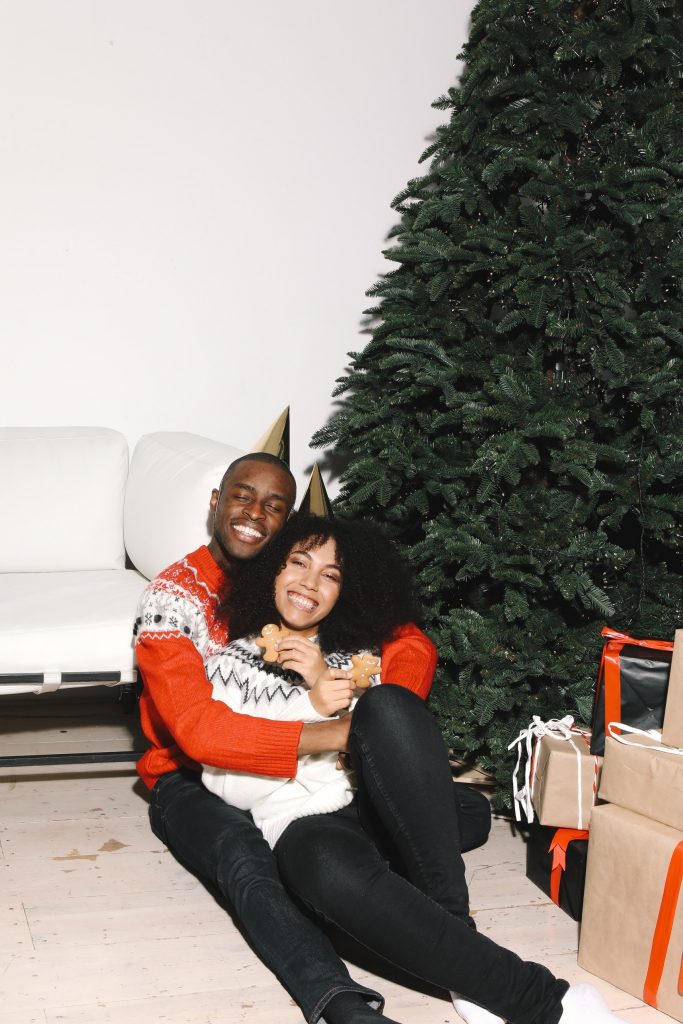 Like you will probably learn in couples counseling, there is hope for you and your sanity this holiday season! (Related article: Building Emotional Intimacy). With the correct approach, you can enjoy the holidays and also strengthen your marriage, while you are at it. Today, we will talk about some strategies to manage stress and also care for your marriage this holiday season. 
Take "Blank Space" Breaks
Parties, decorations, gifts, and more. It's no wonder you and your partner are overwhelmed and exhausted. It might seem like quality time gets moved to the backburner during this time of year. 
One effective approach for stress management during a particularly stressful season is to make time for "blank space" breaks. "Blank Space" is exactly what you are thinking it is- a time where you simply plan to do nothing! (Related article: How to Stay Connected as a Couple Through the Holidays). 
Take the time to plan a small, intentional period where you plan nothing and give yourself time to regroup. You can give you and your partner much needed mental down-time during this busy time of year. And you'll need it to recharge in between the parties and presents this holiday season! You can use this time to do something you enjoy. For instance, maybe you can watch your favorite show or movie. Even just take a nap! Intentional time for rest and self-care will ensure that you and your partner have the emotional bandwidth for both yourselves and each other, despite the stress from your busy schedule. 
Don't Be Afraid to Delegate
When it comes to planning holiday parties and presents, you and your partner might struggle to get on the same page. And that makes sense; it's not easy for the two of you to juggle the chaos and fun of this time of year!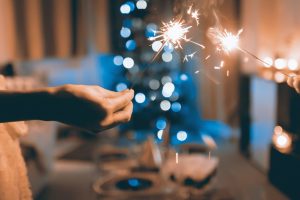 Thankfully, there are better approaches than just taking the holiday responsibilities as they come and hoping your partner will figure it out, or vis versa! (Related Article: Promoting Partnership). One better strategy for decreased stress is to deliberately sit down and split up the responsibilities between you and your spouse. In fact, you can even write down this specific list of tasks and to-do items and make sure that everything is completed and that each of you get to contribute.
Creating a concrete plan that is written and easy to refer to can help minimize chaos and avoid stress. Additionally, if you and your partner effectively communicate about holiday expectations before they happen, you can avoid misunderstandings and disagreements. 
You Can Say No
This might seem obvious, but it is important to remember that you and your spouse can say no to just one more holiday party or family get-together. You and your partner decide how you celebrate the holidays. And, with time, you will begin to create your own unique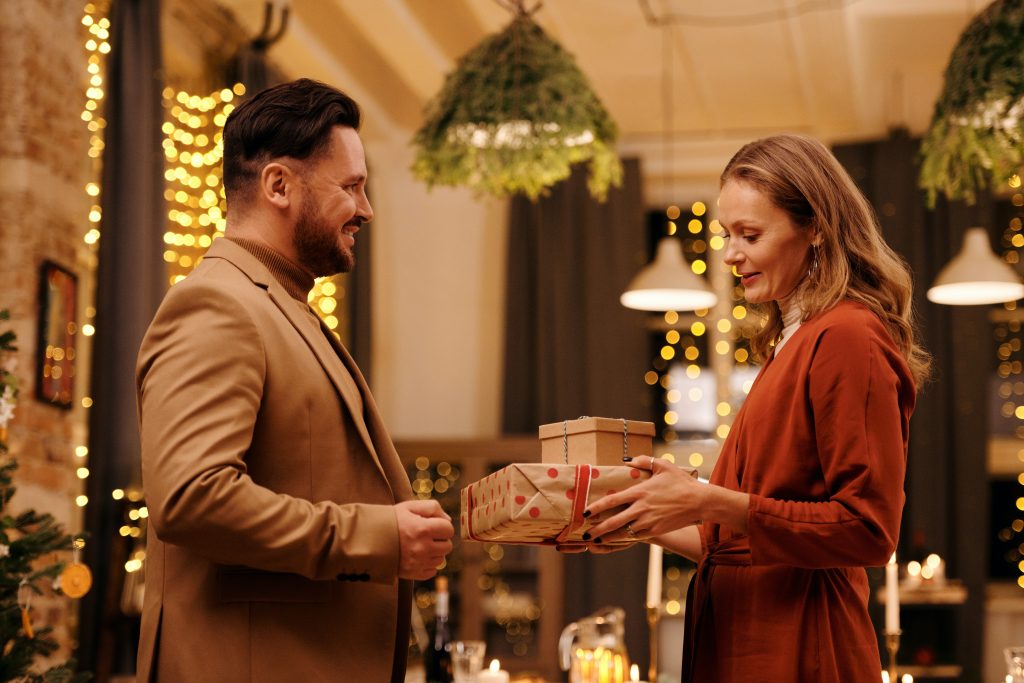 holiday traditions and rituals that can help you find balance and enjoy this time of year together.
   Creating healthy boundaries with family, friends, work, and other potential sources of stress can help you both keep your sanity and work towards creating your own unique approach to the holidays as a couple. (Related Article: Marriage Problems- In-Laws). 
Therapy is For the Holidays, Too!
You might think that it is strange to attend therapy during what is supposed to be the happiest time of the year. But, going to couples counseling is a great way to work through disagreements and even do preventative maintenance on your relationship during the holidays. (Related article: What to Do Before You Go to Counseling). 
Ready for a change this holiday season? Our therapists are here to help. Schedule an appointment with one of our therapists today in Orem, South Jordan, or Spanish Fork.
Written by Lauren Adkins
Posted in
counselor
,
couples counseling
,
couples therapist
,
Couples Therapy
,
How To Communicate Better
,
How To Communicate Effectively In A Relationship
,
individual counseling
,
individual therapy
,
Marriage Counseling In Orem Utah
,
Marriage Counseling In South Jordan
,
Marriage Counseling in Spanish Fork Utah
,
Marriage Counselor
,
marriage problems
,
marriage therapy
,
mft
,
Online Counseling
,
orem counseling
,
Pre Marriage Counseling
,
Relationship Counseling
,
relationship problems
,
Relationship Problems With In-Laws
,
Resilience
,
salt lake county counselor
,
south jordan counseling
,
spanish fork counseling
,
teenager counseling
,
Telehealth In Utah
,
teletherapy
,
teletherapy utah
,
therapist
,
therapy
,
utah county counselor
,
Utah Therapist