Therapy Blog for Orem, Spanish Fork & South Jordan
Couples Counseling: In-Laws and the Holidays
Couples Counseling: Managing In-Law Stress During the Holiday Season
It probably doesn't surprise you to learn that some of the most common issues people bring to couples counseling are their in-law relationships. If you are married or dating someone, you have likely experienced some sort of frustration or miscommunication with in-law family members. (Related article: Relationship Problems: In-Laws). 
When you and your partner or spouse became a couple, you began the process of combining your extended family relationships. The process of forming your own family and deciding how you will interact with in-laws can be a challenge for your relationship. Now, throw in the holidays, and you might not be sure where to begin! (Related article: Couples Counseling- Holiday Season Stress).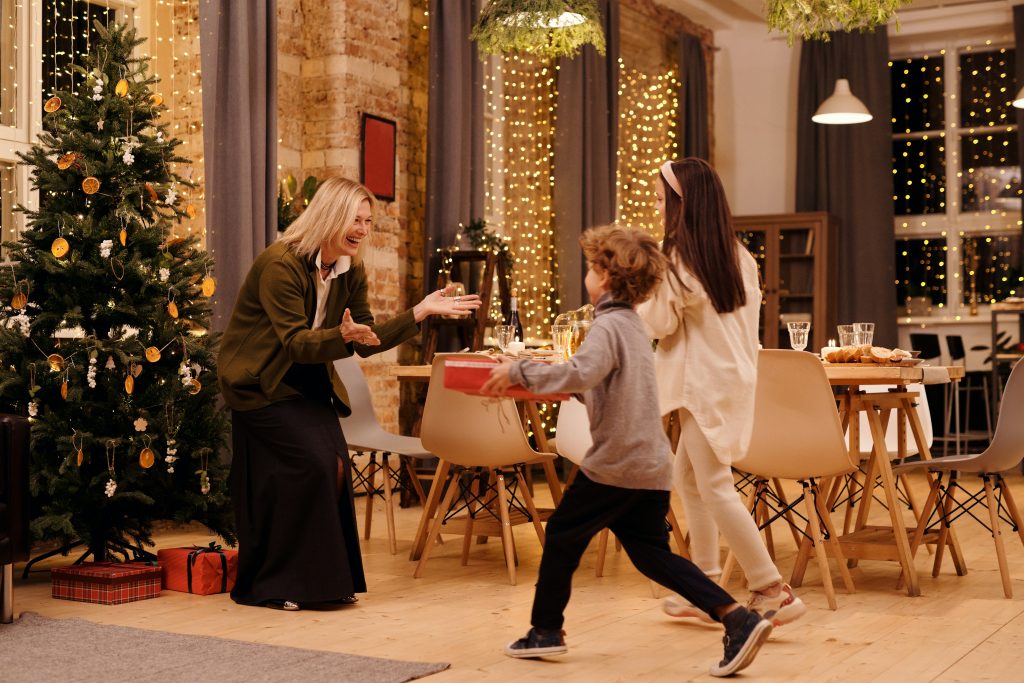 Thankfully, your in-law relationships don't have to be rocky during the holidays. Today, you will learn more about how you can navigate in-law relationships this holiday season. 
In-Laws: A Cross-Cultural Experience
As you get to know your in-laws, you might start to feel like a fish out of water. This is a surprisingly common experience! What you are experiencing is normal. Dr. John Gottman, a marriage and family researcher, said that "every marriage is a cross-cultural experience regardless of whether people are from different or the same cultures. They come from different families and the family they create is a brand new culture that has never existed before." (Source). 
Each of your relationships creates its own unique culture. With each relationship, you have different shared experiences, inside jokes, goals, values, and more! The culture of your relationships is what makes them fulfilling, interesting, and valuable. When you became a couple with your partner, you started the process of creating your own relationship culture. (Related article: Promoting Partnership). You each come from different families with their own culture and perspective. You will work with your spouse to decide which things you'd like to keep from your upbringings, and which things you'd like to change. As you create your own culture, you will use that culture to navigate your world together.
However, when it comes to your in-laws, you might find that this is where things get complicated. Creating a positive, healthy in-law relationship will hinge on creating good communication, expectations, and boundaries. The goal is to create mutual respect and support for each other's family culture and your new culture as a couple.
A Collaborative Opportunity
You will probably notice that the holidays create some complications when it comes to finding understanding and compromise with your in-laws. The holiday season is a time when many valued parts of your family culture will be prioritized. This isn't always a bad thing; you'll have a chance to enjoy activities that remind you of positive family connections and memories. However, as you are merging your families, you may find that you, your in-laws, your spouse, and other extended family members do not see eye to eye about the "right" way to celebrate this time of year. (Related article: How to Communicate Better Through Boundaries).Thankfully, there are things you can do to improve your relationship with your in-laws this holiday season. 
Find Things In Common
Unless your in-laws are aliens from a different planet (I know, I know, it can probably feel that way at times!), you probably have some things in common. But, figuring those things out can be the tricky part! Don't be afraid to ask your in-laws questions about holiday traditions and memories. Or, even better, find a way to share new experiences together this holiday season. 
For instance, you could ask if there is a way you can help with Christmas dinner. Or you might invite your in-laws to help you create a new shared holiday tradition. Maybe you offer to help them put up decorations. Making these efforts to find common ground with your in-laws can create an opportunity for better mutual understanding. (Related article: Relationship Problems- In-Laws). You will also give you and your spouse a chance to connect over positive shared experiences.
Keep it Realistic
It is admirable for you to want a better in-law relationship, especially during this time of year. However, it's important to

remember to keep your expectations realistic. Remember that you are still learning the family culture of your in-laws. You all come with years of experiences and your own perspectives that you are still working to understand about each other. That process takes time! Be patient with yourself and your in-laws as you work to get to know each other and create new shared holiday traditions and family culture. (Related article: Holiday Stress). 
Remember Quality Time
As you navigate through in-law relationships and the hectic holiday season, it can be easy to forget to plan one-on-one time with your partner. It seems illogical to add date night to your already busy holiday schedule. But, making time for you and your spouse to connect and spend quality time together can help you to keep your cool this holiday season. 
If you are worried about your in-law interactions this holiday season, you can also find help and support in couples counseling. Your therapist can help you prepare to navigate the stress of in-law conflict this holiday season. You don't have to go it alone. Schedule an appointment with one of our therapists today in Orem, South Jordan, or Spanish Fork.
  Written by Lauren Adkins
Posted in
clinical mental health counseling utah
,
clinical mental health counselor
,
clinical mental health counselor utah
,
cmhc
,
Communication
,
Communication Barriers
,
communication in marriage
,
counseling
,
Counseling For Mental Health In Utah
,
counselor
,
couples counseling
,
couples therapist
,
Couples Therapy
,
family therapy
,
How To Communicate Better
,
How To Communicate Effectively In A Relationship
,
marriage and family therapy
,
Marriage Counseling
,
Marriage Counseling In Orem Utah
,
Marriage Counseling In South Jordan
,
Marriage Counseling in Spanish Fork Utah
,
Marriage Counselor
,
marriage problems
,
marriage therapy
,
mft
,
orem counseling
,
Pre Marriage Counseling
,
Relationship Counseling
,
relationship problems
,
Relationship Problems With In-Laws
,
salt lake county counselor
,
south jordan counseling
,
spanish fork counseling
,
Stress
,
Telehealth In Utah
,
teletherapy
,
teletherapy utah
,
therapist
,
therapy
,
utah county counselor
,
Utah Therapist