Therapy Blog for Orem, Spanish Fork & South Jordan
Meet a Utah Therapist: Ryan Anstead, LAMFT
Meet Utah Therapist Ryan Anstead, LAMFT
Are you looking for a therapist for you and your family in Utah? The search for the right counselor can seem overwhelming, but it doesn't have to be. Our office has many trained and experienced therapists that are here to help. (Related article: How to Find the Best Therapist for You). 

Today, you'll learn about one of the therapists in our Orem office; Ryan Anstead, LAMFT.
About Ryan
Ryan Anstead grew up in American Fork, Utah. He is a Licensed Associate Marriage and Family Therapist in the State of Utah.
Ryan is an avid traveler, vinyl collector, Jazz fan, and Girl Dad!
Education and Experience
Ryan has a Bachelor of Science in Psychology from Utah Valley University. He also earned a master's degree in Marriage and Family Therapy (MMFT) from Utah Tech University (formerly Dixie State). 
Ryan also has additional training in Child and Family Play therapy. 
Therapeutic Philosophy and Approach
He believes that individual and relational healing can be found through lasting connection. Relationships, both within oneself and with others, are at the forefront of Ryan's approach to therapy. Likewise, Ryan believes that the therapist's role is to be curious, compassionate, and collaborative as the therapeutic journey unfolds.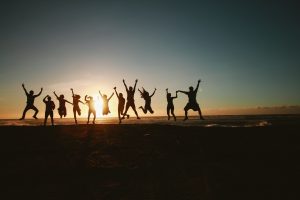 Ryan is happy to meet with you and your family. He works with clients of all ages, including couples and families. And if you are seeking family or couples therapy, you have come to the right place! Ryan especially enjoys working with family relationships whether they be marital, parent-child, siblings, etc. 
However, his experience is not limited to couples and groups. If you are looking for individual counseling, Ryan has also assisted those struggling with depression, anxiety, addictions, relationship stress, trauma, along with other difficulties. 
Find a Utah Therapist
Interested in scheduling an appointment for you or a loved one? Click here to schedule with Ryan or find another therapist in Orem, Spanish Fork, or South Jordan. 
Written by Lauren Adkins 
Posted in
counseling
,
Counseling For Mental Health In Utah
,
counselor
,
couples counseling
,
couples therapist
,
Couples Therapy
,
depression
,
depression counseling
,
depression therapy
,
family counseling
,
family counseling utah
,
family therapy
,
individual counseling
,
individual therapy
,
marriage and family therapy
,
Marriage Counseling
,
Marriage Counseling In Orem Utah
,
Marriage Counselor
,
marriage problems
,
marriage therapy
,
Online Counseling
,
orem counseling
,
orem family counseling
,
Telehealth In Utah
,
teletherapy
,
teletherapy utah
,
therapist
,
therapy
,
utah counseling
,
utah county counselor
,
utah family counseling
,
Utah Therapist
,
utah therapy