Therapy Blog for Orem, Spanish Fork & South Jordan
Counseling for Military and Veteran Couples
How to Help Your Veteran Partner
Our therapists are familiar with a very population that often seeks counseling; military veterans. And, if your partner is a veteran who is struggling, you might not know what to say. Your veteran faces unique mental health challenges. (Related article: How to Talk to Someone in a Crisis). Maybe you aren't very familiar with the military, and you aren't sure how to talk about what is bothering your vet. It might even seem like you aren't able to even start a conversation about mental health after the military with your partner. If you have already tried to bring it up, it might seem like you aren't making any progress.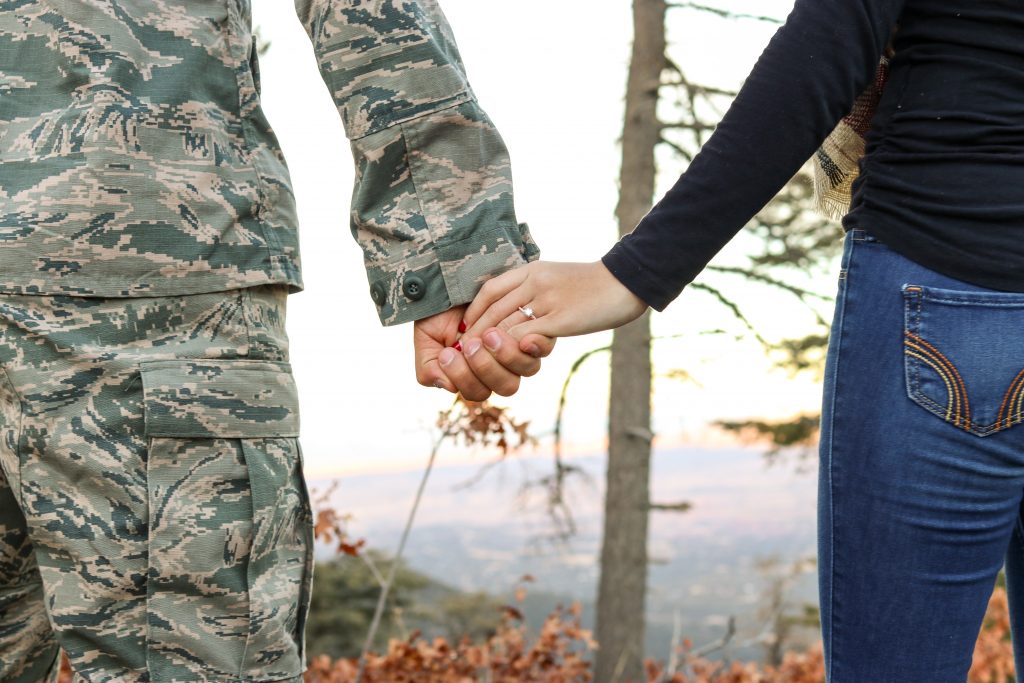 As a spouse to a combat veteran, I understand the unique challenges you and your partner face when it comes to the veteran experience. (Related article: How Counseling Helps Veterans).  What can you do to have more effective communication and help your veteran spouse and encourage them to get the help they need? Let's talk about it. 
The Veteran Perspective
You may have noticed from talking to your spouse that military experience brings a unique perspective. As a result, your partner also faces unique challenges after their time in the military has ended. Adjusting to the civilian world can be frustrating, especially for combat veterans. As their partner, it might also seem like you don't understand where they are coming from. (Related article: Anxiety Help: Connecting with Others). This is especially true if you aren't familiar with the culture of the military. What can you do to help? 
First, you can learn more about the mental health challenges your veteran loved one may face. Depression, anxiety, and PTSD are common mental health issues your partner might encounter as a veteran. There are many resources online with specific information targeted towards veterans and their unique challenges. For example, the National Alliance on Mental Health (NAMI) has many resources and articles addressing family and friends of vets like yourself. (Related Article: NAMI- Five Ways You Can Support Veterans' Mental Health). Your spouse's experiences as a veteran will be unique to their life. However, understanding common struggles for other vets and military members can help give you a good starting point to work from. 
Consider Military Mental Health Stigma
Additionally, it is important to keep in mind that your spouse is going to face some stigma surrounding mental health. A stigma is a culturally-learned negative attitude about someone or something. (Related article: Stigmas) Research has shown that your veteran likely faced shame and embarrassment in the military if they admitted to needing mental health support. Since this was part of the military culture during their service, your partner might feel nervous, threatened, or scared when it comes to seeking help for mental health. (Source) Your spouse might even struggle to open up to you about the things they have experienced.
It is important to approach discussions about mental health with your veteran partner with a non-judgemental attitude.  (Related Article: Reducing Military Mental Health Stigma). Take special care to not be overly intrusive about details or questions, especially if you are discussing potentially traumatic experiences. Just keeping the possible stigma behind mental health in mind while you talk to your veteran spouse can help create a safe place for your partner to be vulnerable and seek your help. Your patience will pay off. Your kindness and understanding will lead to improved trust in your relationship. 
Listen and Connect
An important part of encouraging connection in your relationship with your veteran spouse is creating emotional safety. (Related article: Emotional Safety). A great way you can encourage emotional safety in your relationship is by improving your listening skills. When you don't know what to say, sometimes the most helpful thing you can do for your partner is to validate their struggle. You don't have to fix their problems. In fact, you usually can't fix the challenges they are facing, especially if they are connected to past military experiences. 
   It might surprise you to hear that oftentimes your partner is not seeking a solution, they are just seeking your support. (Related article: How to Communicate with your Spouse).  If your spouse shares a challenging military experience with you, don't be afraid to simply say "I am so sorry that happened to you. I am so glad you told me. I am here for you". Good listening and communication with your spouse can be simple!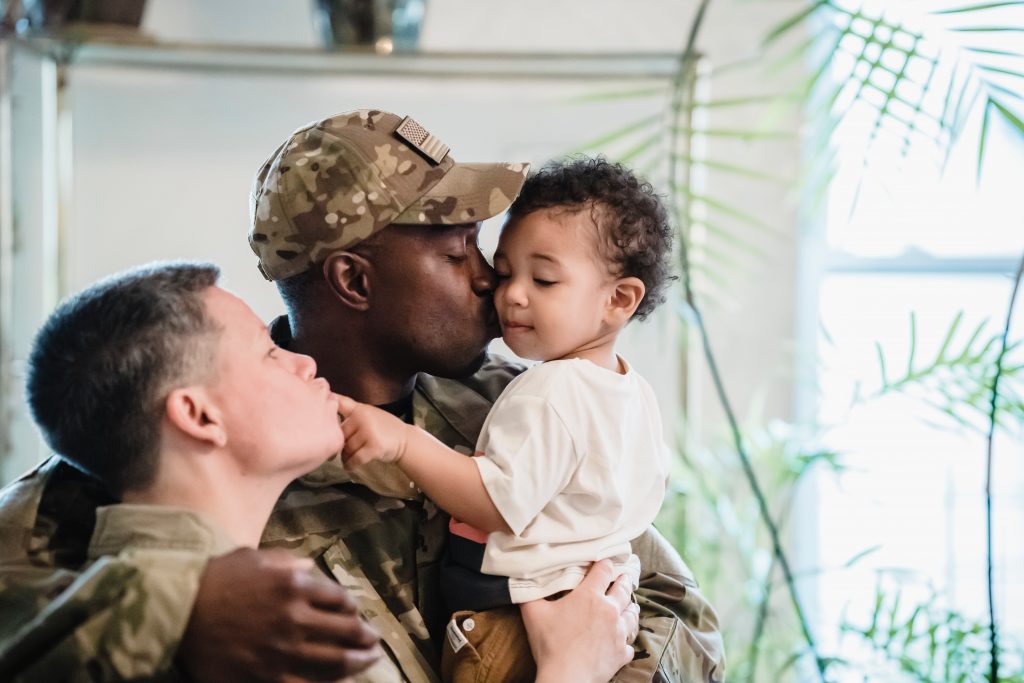 Counseling for Military and Veteran Couples
Another way you can support your veteran partner is by seeking counseling. Both individual counseling and couples counseling can be valuable resources where you and your partner can learn more about yourselves and your relationship. (Related article: Marriage Counseling- Does it work?) You can even seek help from therapists with specialized experience working with veterans and the military who know what you are going through. They are here to help!
No matter your struggle, you and your veteran deserve to be happy and find the support you need. Ready to get started? Schedule a counseling appointment with us today in Orem, South Jordan, or Spanish Fork.
Written by Lauren Adkins
Posted in
clinical mental health counseling utah
,
clinical mental health counselor
,
clinical mental health counselor utah
,
cmhc
,
Communication
,
Communication Barriers
,
communication in marriage
,
counseling
,
Counseling For Mental Health In Utah
,
counseling for veterans
,
counselor
,
couples counseling
,
couples therapist
,
Couples Therapy
,
Emotional Intimacy
,
family counseling
,
family therapy
,
How To Communicate Better
,
How To Communicate Effectively In A Relationship
,
marriage and family therapy
,
Marriage Counseling
,
Marriage Counseling In Orem Utah
,
Marriage Counseling In South Jordan
,
Marriage Counseling in Spanish Fork Utah
,
Marriage Counselor
,
marriage myths
,
marriage problems
,
marriage therapy
,
mft
,
Online Counseling
,
orem counseling
,
Pre Marriage Counseling
,
PTSD
,
Relationship Counseling
,
relationship problems
,
Resilience
,
salt lake county counselor
,
south jordan counseling
,
spanish fork counseling
,
Stress
,
Telehealth In Utah
,
teletherapy
,
teletherapy utah
,
therapist
,
therapy
,
trauma
,
trauma counseling
,
utah county counselor
,
Utah Therapist
,
veterans